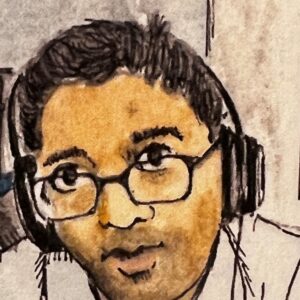 Principal, Portfolio Manager
Ajoy began his investment career at Credit Suisse First Boston in 1999 when he joined their technology equity research group in San Francisco. Prior to that, he had worked as a strategy consultant for PricewaterhouseCoopers in Chicago, which he had joined immediately after graduating from college.
After graduating from business school, Ajoy joined Franklin Templeton in their New York office where he worked on their International Small Cap team. He then joined William Blair & Company where he continued to follow international small cap equities in the global technology and health care sectors. He then joined Allianz Global Investors in San Diego where he worked as an International Equity Analyst/Portfolio Manager on their International Growth Fund with a focus on European equities. His team subsequently moved to Fred Alger Management in New York.
Ajoy joined CastleArk in 2016 as the Lead Portfolio Manager on CastleArk's newly launched International Small Cap Equity Strategy.